Enter your location pin-code
pureit.hul@unilever.com
+919739101344
Customer Support:
1860-210-1000
Water and Health
2022-09-29 07:14:27
What is UV Purification? Which are The Best UV Water Purifiers in India?
Back To Blog
2022-09-29 07:14:27
What is UV Purification? Which are The Best UV Water Purifiers in India?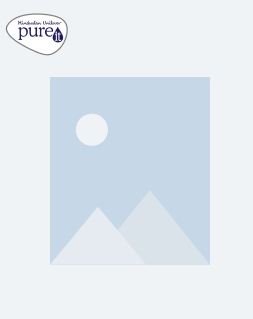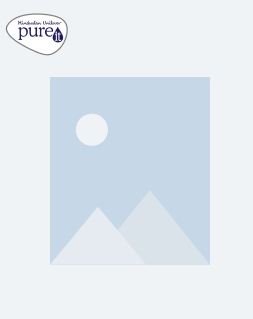 Our body uses water to regulate temperature and maintain its functions. However, it is worth mentioning that the water we drink needs to be free from impurities.
But the availability of clean and pure drinking water continues to remain one of the biggest challenges in today's world.
Thats's why the use of UV water purifiers becomes so evident. Most homes in India have access to water that is not 100% safe for consumption without using some form of filtration or purification.
Water filtration products are in high demand as a result of the impure drinking water situation. can be removed, as the problem is not limited to India. Thousands of water purifiers from hundreds of big and small brands are available on the market. Along with a variety of water filtration systems to choose from.
UF, MF, UV, RO+UV, and different such combinations are some of the most prevalent water purification systems.
Why Do You Need a Water Purifier?
According to a report from the Ministry of Drinking Water and Sanitation, Govt. of India 2020. It is estimated that about 37.7 million Indians are affected by waterborne diseases. 1.5 million children die of diarrhea and 73 million working days are lost due to waterborne diseases annually, leading to an economic burden of USD 600 million a year.
Data published by the Ministry of Drinking Water and Sanitation (MDWS) reveals some shocking facts. They stated that out of the total 17, 13,303 habitations in India, 1, 40,437 were found to be contaminated as per lab tests conducted in FY 2017-18. It accounts for 8.19 percent of all habitats being affected by low water quality.
The estimated number states that 66 million people in 20 Indian states are at risk due to excess fluoride and 10 million due to excess arsenic in the groundwater. About 62 million people are suffering from various fluorosis levels, of which 6 million are children below 14 years suffering from dental, skeletal, and non-skeletal fluorosis.
These reports are alarming and the state of water contamination in India necessitates that almost every Indian household needs one or the other water purification measures.
You can use water purifiers to purify drinking water on a household level and ensure good health. Water purifiers are compact and convenient in removing different types of contaminants present in the water. Therefore, provides access to clean and safe drinking water.
Furthermore, we'll understand the advantages of using water purifiers.
Removes Harmful Chemicals and Metals from the Water:
Water purifiers are available with different types of technologies. Each technology has a unique feature of treating impurities in the water. Likewise, RO water purifiers can remove high TDS thatcontains harmful metals and chemicals.A higher percentage of TDS water consumption can cause severe health issues, if consumed in the long run. You can prevent such health hazards by installing the best water purifier in India.
Improves Hydration in the Body:
Plenty of water intake is needed to keep the body hydrated. But drinking impure water leads to adverse effects on health instead of providing hydration. Hence, drinking pure water filtered by a water purifier is the safest wayto improve the hydration level in your body and maintain good health condition.
Boosts Immunity Power:
Immunity gives strength to fight against harmful infections and diseases. Consumption polluted or unsafe water can hinder your immunity and may affect your body's ability to fight against diseases. Therefore, you must drink purified water from water purifiers to improve your health as well as increase your immunity.
Stops Bacteria and Viruses from Affecting Your Body:
Water is one of the main sources through which germs, viruses, and bacteria spread among humans. Polluted water may contain bacterias, viruses, and other microorganisms that affect your body. You can overcome this issue with the help of purifiers, mainly UV water purifiers. The UV water purifiers use ultraviolet light to deactivate harmful bacteria and viruses present in the water. Accordingly, providing pure water and safeguarding you against several waterborne diseases and infections.
Conclusion
Water purifiers are the most essential home appliances in recent times. As the water quality is depleting gradually, it has become important to treat water at the household level to maintain our health. Water purifiers are not only cost-effective and a green choice in comparison to mineral or packaged water bottles. Hence, drinking water from water purifiers is good for improving health and immunity.
UV purification and its uses
UV Purification technology uses a UV lamp ( a bulb that emits UV light) to disinfect the water from harmful micro-organic impurities like bacteria, viruses, cysts, etc.
Most of the time, in addition to microbiological contaminants, water also contains several other types of impurities like particulate matter, dust, mud, sand, rust, chemicals, organic substances like chlorine, dissolved solids, and harmful metals like lead & arsenic. You can mention the filters that Pureit Copper UV and other Pureit UV water purifiers contain.
Coming to when you should choose a UV water purifier, the below table clearly explains the type of purification technology to use depending on the type of impurities found in water.
| | |
| --- | --- |
| TDS LEVEL | IDEAL CHOICE |
| Below 300 ppm | UV |
| Between 300 - 500ppm | UV or RO |
| Over 500 ppm | RO |
Differences between UV and RO Purifier
RO Water Purifier
RO purifiers sift through or separate 90% of broken down contaminations through their semi-penetrable film. Turn around assimilation films eliminate upto 90% of whatever is broken down in your water including fundamental minerals. In this way, if the TDS (Total Dissolved Solids) levels are say 900 ppm, (parts per million - a proportion of TDS), post RO it will be in the scope of 90 ppm.Thus, most would agree on TDS levels of north of 500 ppm, warrant a RO framework. This overwhelms our generally lifgtwater assets.
UV Water Purifier
UV decontamination or sterilization is a vital choice (for TDS of up to 200 ppm) to dispose of microorganisms like microbes, infections and blisters without eliminating fundamental minerals from your drinking water. UV decontamination is the most eco-accommodating method for filtering water since it adds no synthetic compounds to your water and squanders no water. For 'delicate' water which is treated by specialists and may have been tainted during dispersion, UV treatment is exceptionally compelling in cleaning water at the place of purpose.
Here are some of the best water purifier for home you can buy:
Pureit Copper UV
New Pureit Copper UV Plus water purifier is an advanced UV water purifier with 4 stage purification that not only provides your family pure and safe drinking water but also enriches water with the goodness of copper with Copper Enrich Technology.
Dual Dispensing Feature: Its features include Dual dispensing that helps you choose between UV water and copper-enriched UV water as per your choice.
UV Lamp: The purifier is also equipped with 11 Watt, Best-in-class UV lamp gives you safe water by deactivating harmful illness-causing bacteria & viruses.
Smart Sense Indicators: Pureit Copper UV Plus is equipped with 'Smartsense' filter indicators which is a digital advance system that alerts you (the LED indicator will start blinking red alert) 15 days before the life of a Germ Kill Kit so that you know when it is time to change your filters. In case you do not replace it within 15 days, then the 'Auto Shut Off' feature stops the supply of water automatically. This technology offers you and your family 100% assurance of safety for your drinking water.
Pureit Marvella G2 UV
This purifier has a 4-liter water capacity. It has a stylish design that can make your kitchen look much more attractive.
This water purifier consists of sturdy food-grade plastic. It is both hygienic and durable. One of the best things about This purifier is its compact design, which doesn't occupy too much space in the kitchen. The operative input voltage is 100 -300V.
Product Features:
Box included: This is the best water purifier for home which comes with an Installation Kit, and External Sediment Filter in the box. The items unavailable in the package are a Booster pump, and Pressure Reducing Valve.
UV lamp: This purifier is equipped with a high-intensity of the 11-watt UV lamp.
Alert system: The water purifier comes with an advanced alert system. It notifies you twelve days before the machine will stop working.
Water flow: This one comes with an auto shut-off function that helps to stop the water flow.
Compact design: The purifier has a compact, sleek, and covered design. This integrated design of this purifier makes it ideal to use in optimum space. Thus, giving your kitchen or workspace an excellent look.
Eliminates viruses: It meets the criteria of the Environmental Protection Agency. This purifier can quickly remove about one crore of viruses and ten crore bacteria in each litre of water.