Enter your location pin-code
pureit.hul@unilever.com
+919739101344
Customer Support:
1860-210-1000
Water and Health
2022-10-07 00:22:26
Different Filters Used in a Water Purifier and Its Importance
Back To Blog
2022-10-07 00:22:26
Different Filters Used in a Water Purifier and Its Importance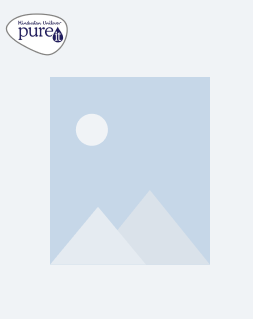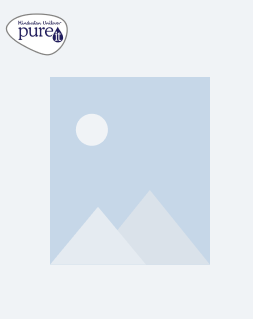 Safe and clean drinking water should be available o everyone. People can avoid contracting water-borne illnesses by using a high-quality commercial water filter at their workplaces and educational institutions. If you believe your tap water to be harmful, make sure your home is equipped with a reliable water filter to protect your family's health.
A filtration process used in a decent RO water purifier can remove the majority of contaminants.
Here are the various filters that are used in the multi-stage filtration system :
1. Pre-Filters
Prior to further purification by other filters, a pre-filter is used to filter dust, pollen, fibres, and other visible pollutants. This filter also keeps the purifier from becoming clogged with these physical contaminants, increasing its lifespan.
Pre-filters are typically used for two reasons. The major filtering media are shielded from deterioration and damage by pre-filters, which is the first and often most significant benefit. Certain types of pollutants, including chlorine or bacteria, can harm some types of filter medium. It is possible to install a pre-filter that is made to get rid of those harmful particles so they won't influence the main filtration medium. In other circumstances, the pre-filter is merely employed to eliminate some of the bigger and simpler-to-catch impurities in order to prevent them from clogging the primary filter, hence extending the life of the primary filter media.
Pre-Filters are typically made of non-biodegradable food grade polypropylene fibre. These filters are often replaceable and detachable, ensuring that the water purification process is unaffected.
There are two main types of Pre-filters:
a. Sediment Water Filter
This filter is used to filter coarse and very fine particles in the water.In order to ensure efficient purification, check to see if your sediment filter has different layers.
Sediment filters can remove insoluble materials from water and are often composed of polypropylene. These filters may capture microscopic particles smaller than one millimetre in size as well as sediments that cause water to become murky.
b. Pre RO Carbon Water Filter
These filters are based on Charcoal and remove impurities by a process called adsorption. These filters with activated carbon particles can draw organic molecules and other chemical pollutants, eliminating them as a result of their interior surface area.
This filter may also capture pesticides and chlorine from the water. This aids in eliminating the chemical taste and offensive odour of the water.
2. Reverse Osmosis Membrane
This polymeric membrane membrane with small pores removes pollutants including hard water, salt, and nitrates. The contaminants trapped in the membrane are discharged via an outlet when the water is pressurised by an electric pump to flow through it.
Chlorine is frequently used in India to treat water before it is distributed. Chlorine's reaction with organic materials in water can occasionally result in the formation of compounds like trihalomethanes . Health risks from these compunds can occur at high concentrations. Lead, nitrates, dust particles, fluoride and other dangerous compounds can be eliminated through reverse osmosis (RO) membranes.
The main culprits behind disorders including diarrhoea, gastroenteritis, and hepatitis E are microorganisms found in contaminated water. By eliminating the bacteria, protozoa, and viruses that are found in water, RO membrane can stop the spread of these diseases.
3. Ultraviolet Radiation
The DNA cells of marine bacteria are the target of this filter's shortwave ultraviolet light. Pathogens in water can be killed by the radiation and prevented from replicating.
Water is disinfected without the need of chemicals using ultraviolet radiation, which also leaves no chemical flavour behind. Some of the top water purifiers in India use the UV filter since it can eradicate 99% of microorganisms.
4. Post RO Carbon Filter
These filters polish and enhances the taste of water. When treating water, carbon filters are used to filter out pollutants and impurities. A carbon filter aids in drawing out and capturing contaminants and compounds from water.
5. Micro filtration Membrane
Micro Filtration membranes are mostly used for post filtration to remove the pathogens like giardia and cysts, so that clean water is obtained on the other end of the membrane. When compared to RO membrane, this membrane has bigger pores that will aid in the removal of dust and contaminants, allowing for clearer water. This membrane ensures that the water is purified not just once but three times.
Do you know when to change your different Filters?
Every device we use needs regular servicing and cleaning in order to operate at peak efficiency. Particularly true are household items like RO water purifier filters that have changeable parts. These systems provide your home with safe drinking and cooking water and are increasingly a need.
Knowing the fundamentals of the membrane and filters, which are the best water purifiers for homes, is crucial to comprehending how to maintain them. Typically, 80% of a water purifier's overall maintenance costs go toward changing the membrane and filters. However, there is something you should be aware of before we start.
The quality of the water that your water purifier filters determines how long its filters will last. As a result, it is preferable to do a drinking water quality test before examining the filter life. Here are some fundamental factors you ought to examine while evaluating the water quality.
Drinking water TDS level
Water purification capacity of any RO purifier
How Pureit Water Purifiers Stand out?
Pureit RO purifiers are equipped with Smartsense Indicators indicators which is a Digital Advance System that will warn you 15 days before the filter expiry so that you know when it is time to change your filters. In case you do not replace/change it within 15 days, the 'Double Purity Lock' feature stops the supply of water automatically, thus, offering you and your family 100% assurance of safety for your drinking water.
This way, you need not replace your filters compulsorily every year. Rather, you can replace them based on your water type and usage. Thus, avoiding extra cost on unnecessary replacements.
However, the expiry of your water filters depend on your input water pressure and other impurities in your water.
If your water purifier's indicator panel with SF/GKK indicator that will blink red to prompt you to call the Pureit helpline at 1860-210-1000 to get the respective GKK changed or replaced. It is not recommended to change the Germ Kill Kit (Filters) on your own. A technician will visit your place to replace it, at a nominal cost.
The filters and membrane will need to be changed more frequently if the water has a high level of pollutants and TDS or if you are using the RO purifier to filter a lot of water. The RO membrane and filter replacement schedule for a water purifier serving a typical Indian family of 4 to 6 people is shown below.
Pre-filter: Depending on the quantity/quality of water being cleansed - 6–12 months.
RO Membrane: About every two years. Through routine service inspections, it is possible to estimate the membrane's remaining lifespan.
Change the sediment filter every six to twelve months.
Change the carbon filter every 12 months.
Check the specifications of your RO to obtain more precise results when replacing the membrane. For instance, if the RO membrane can only remove TDS from water up to 1500 ppm, removing TDS from water above that level can shorten the membrane's lifespan.