Enter your location pin-code
pureit.hul@unilever.com
+919739101344
Customer Support:
1860-210-1000
Water and Health
2022-11-07 01:06:46
The Trending Pureit RO and UV filters - Features and Specifications
Back To Blog
2022-11-07 01:06:46
The Trending Pureit RO and UV filters - Features and Specifications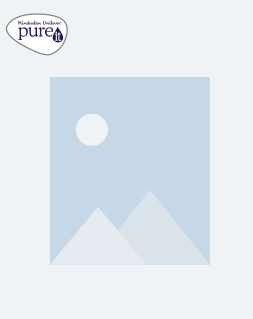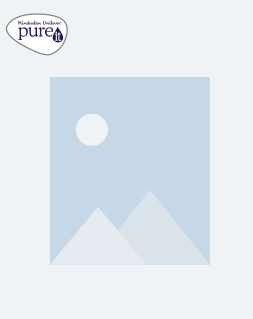 Pureit water purifiers are available in a variety of models, sizes, and shapes to meet your needs. You can choose a model depending on the size of your family or how much water you want to store, additionally, you can opt for the backup system if you have a large family or if you live alone. You can also buy these systems online ranging from 1L to 7L capacity.
Pureit offers an excellent range of RO systems that are highly known for their quality throughout India.Pureit RO UV water purifier systems are used by many people across the country because they provide high-quality services at an affordable range.
Pureit RO and UV water purifiers are specially designed for the Indian consumer. The product line has been divided into different segments depending on individual requirements so that you can easily choose what suits your needs. This makes it easier for you to choose the right product for your home or office without having to worry about its performance or durability.
Water has always been the essence of our lives since time immemorial. It has always been associated with purity, health, and happiness but today due to various factors like pollution and contamination, water quality has deteriorated considerably making it crucial to purify the water before consuming it.
Pureit Copper UV Plus Water Purifier with Copper Enrich Technology
The new Pureit Copper UV Plus ensures that you get pure and healthy drinking water. The advanced UV technology removes all harmful microorganisms from the water and leaves behind healthy, clean, and safe drinking water for you and your family. It also ensures that you get a continuous supply of fresh and healthy drinking water.
The Pureit water purifier meet all international standards for germicidal efficacy and safety. The dual dispensing technology enables UV water purification technology capable of removing harmful bacteria, viruses, and other microorganisms from the drinking water. Copper-enriched UV water purification technology uses ultraviolet light in combination with copper ions to form nano-sized particles that are harmless to humans but lethal to pathogens.
4 Stage Advanced Purification
It has a four-stage filtration system to ensure safe UV water. By eliminating a 1cr virus and 10cr bacteria from 1L of water, Pureit Copper UV is USEPA certified and complies with the strictest safety standards.
Technology Using Mineral Essences
You can get daily access to mineral-enriched, healthy drinking water thanks to mineral essence technology, which retains the important minerals that are naturally present in water.
Smartsense Indicators
Smartsense indications have an advanced alarm system that warns you 15 days before your Germkill Kit expires and turns off the device automatically if the Germkill Kit expires and isn't replaced despite the signal. This function guarantees that the drinking water you and your family receive is always 100% pure and safe.
5 Year Guarantee
The UV lamp's 5-year warranty and the device's 1-year warranty can mention what it covers instead of what it doesn't
Water Saving Mode
In order to prevent water from being wasted while left unattended, the water-saving mode automatically stops delivering water after 15 minutes of continuous dispensing.
Pureit Classic UV+ G2 Water Purifier with Smartsense Indicators
Pureit Classic UV+ G2 is an advanced 4-stage water purifier that gives 100% safe drinking water with the lowest maintenance cost.
It has the unique ability to remove both bacteria and viruses from your drinking water, ensuring that you can have safe and quality drinking water at all times. The UV light in this purifier kills harmful microorganisms including germs, bacteria, viruses, fungi, and other pathogens.
Sleek & compact
Pureit Classic UV+ G2 Water Purifier has been a huge success since its initial release. It is a compact, sleek & covered design. It optimizes space & suits perfectly in any Indian kitchen. This purifier is designed to optimize space while providing all the benefits of a high-quality purifier.
Advance Voltage Fluctuation Guard
Voltage fluctuation is a common occurrence that can affect your appliances, including the electronic parts inside of your Pureit RO and UV water purifier. This can lead to damage or even failure on the part, resulting in leakage or a loss of power. The Advance Voltage Fluctuation Guard avoids these potential problems by protecting against sudden voltage fluctuations that could potentially damage your appliance.
Smartsense indicators
The Advance Alert feature on the Pureit RO & UV water purifier automatically warns you 15 days before the filter expires, so you'll never be caught off-guard. If you don't change the filter when it's time, the Auto Shut Off feature will stop water flow entirely—giving you 100% peace of mind that your family is drinking safe and sweet water all day long!
Pureit Vital Plus (White) RO+UV+MP, 7L Storage with FiltraPower Technology
At Pureit, we believe that safe drinking water should be a given. That's why our FiltraPower Technology is proven to remove toxic substances and provide you with pure drinking water.
The FiltraPower Technology is proven to remove toxic substances like industrial chemicals, pesticides, and pathogens from your water. The Filtra Power Technology uses a combination of reverse osmosis (RO) and ultraviolet (UV) light to purify your water, so you can enjoy the health benefits of pure and clean drinking water every day.
Advanced 6-stage Purification
Pure and clean water is a necessity, but we're not always sure if the water we're drinking is safe. With the advanced 6-stage purification process and RO + UV filtration, Pureit ensures that every drop of water you drink is safe and sweet!
This system also includes an ion exchange filter that adds beneficial minerals back to your water supply. This can reduce the risk of developing kidney stones and help avoid side effects caused by drinking hard water such as limescale buildup on taps and appliances.
It also includes an Ultra Violet light which kills all bacteria and viruses in your tap water so that you can safely drink it without worrying about any health problems or allergies developing later on down the line!
Mineral Enhancer Cartridge
Mineral Enhancer Cartridge works in the Pureit RO UV water purifiers to improve the taste and quality of water by adding adequate quantities of essential minerals like calcium, magnesium, and iron. It helps reduce the bad taste and smell of hard water, making it easier to drink healthy and tasty purified water.
When compared to conventional RO systems, Eco Recovery Technology offers effective filtration that results in high water recovery of up to 60% and can save up to 80 glasses of water per day.
Intelligent Indicators
An Auto Shut-Off TM feature that stops the water flow if the filter is not changed and an Advance alert system that alerts you 15 days before the filter expiry.
Plenty Water Storage
It comes with a 7-litre internal tank with a higher flow rate of 24 L/H, ensuring clean water all day.

Purifies all types of drinking water.

Removes pollutants from all sorts of water, ensuring that it is safe to drink.

Long-Lasting Filters (RO+UV)

6000 litres of filter life, which is twice as long as regular filters, is a long filter life.

NSF 58 Certified & USEPA Compliant
The water purifier meets the strictest safety requirements by eliminating 1 billion viruses and 10 billion bacteria from a litre of water.
UV Sterilization Effectiveness
Utilizing a powerful UV lamp kills up to 99.9% of viruses, bacteria, and cysts.
Up to 24 litres/hour of high-speed purification
In less than an hour, it can purify all of the water needed for the day. (highest among top ROs)
External Sediment Filter for Free
The water purifier, installation kit, free ESF, and warranty card are all included in the package.
Membrane Protector
The membrane protector protects components against contamination and bad odour.
Pureit Classic Nxt RO+MF Water Purifier with 7L Storage
Introducing Pureit Classic Nxt RO+MF, a cutting-edge multi-stage water purifier that provides completely safe drinking water at the lowest possible maintenance cost.
6-Stage Advanced Purification
Water is purified using an advanced six-stage RO+MF process to ensure that it is completely safe, sweet-tasting, and free of hazardous bacteria, viruses, heavy metals, and toxins.
RO Purification at 100%
To ensure complete purification and to prevent the mixing of pure and unclean water, all water flows through RO.
Storage Volume
It comes with a water tank that can hold up to 7 litres, ensuring that you always have access to clean, tasty water all day long, even during a power outage.
If the filter isn't changed, Smartsense Indicators Auto Shut Off will turn off the water 15 days before it expires, assuring delicious and safe water.
Voltage fluctuation prevention in advance
Protects your purifier from abrupt voltage changes of up to 280 volts and also functions at 100 volts of AC.
Energy-saving mode
Once the water tank is full, this mode automatically shuts off the power to the water purifier. As a result, you can reduce energy waste and lower your monthly expenditures.
Space saving
The water purifier is smart, compact, and simple and it fits in any kitchen because of its compact and modern style.
Pureit Classic Nxt RO+MF Water Purifier with 7L Storage complies with strict international standards for safe drinking water and is certified by the US Environmental Protection Agency (USEPA).
Pureit technology ensures that you have safe and healthy water for your entire family. It is easy to use, requires little maintenance input, and offers hassle-free operation. Investing in a Pureit RO and Pureit UV water purifier will ensure a safe and hygienic water supply to your family in the comfort of your home. No more compromising on health and hygiene, by investing in Pureit today!