Enter your location pin-code
pureit.hul@unilever.com
+919739101344
Customer Support:
1860-210-1000
Water and Health
2022-06-28 00:48:37
How to maintain a RO water purifier and why is it important?
Back To Blog
2022-06-28 00:48:37
How to maintain a RO water purifier and why is it important?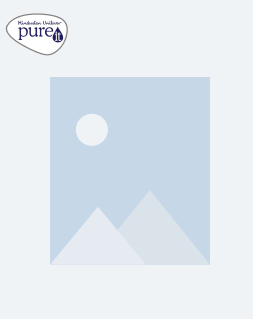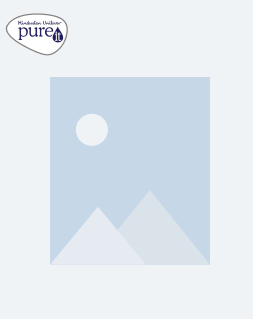 In today's polluted environment, it has become necessary to consume filtered and high-quality water. Because water makes up most of the human body, it's critical that the water we drink be clean and devoid of toxins which could hurt us. Investing in a home water purifier is one of the most effective ways to obtain purified water. An RO water purifier will offer clean and safe water if regularly maintained. Excess salts, suspended particles, and bacteria can be removed by an effective water filter. Pureit also offers a mineral purifier that retains vital vitamins and minerals.
Pureit RO water purifiers are often considered to be among the best purifiers available. It is an advanced water purification method that removes pollutants and toxins from tap water, resulting in clean, drinkable water. Only the hazardous and disease-causing pollutants and bacteria are filtered out by an RO-based system. Maintenance is essential for the long life of any water purifier. Hence it is also essential to avail of an effective RO water purifier service.
Why is RO water purifier service important?
The fundamental and most crucial step in ensuring lifespan and good health is to service and maintain your water purifier. Not only will the water purifier function wonderfully, but your entire family will be in excellent health for many years to come. RO water purifiers are built to last for a long time. It is vital to get RO water purifiers serviced by Pureit technicians in order to ensure that they perform properly. The filters in water purifiers can clog up quickly since they filter out many types of contaminants in the water. The product's function and durability are harmed by improper maintenance and upkeep. This is why cleaning all of the filters in a water purifier requires professional assistance. With regular maintenance and care, a high-quality RO water purifier can last up to 5 to 8 years.
Benefits of Water Purifier
Drinking clean water brings you a lot of pleasure while also preserving your health. Clean water is one of the most important things you can do to keep your health in good shape. It is difficult to get clean and nutritious water all around the world, but there is one thing that ensures you have access to 100% pure water. Water is required to keep your body hydrated and to drain toxins out of your system. All individuals who engage in regular activities should drink at least 2-4 liters of pure water.
A Constant flow Of pure water
If you care about your water purifier, have it serviced by a skilled service engineer at the appointed time. It ensures a constant supply of clean, contamination-free water, so choose a skilled water purifier service provider near you and have your water purifier service completed. It also ensures that no matter where the water comes from, it is safe to drink.
Reduce the amount of electricity used
Most of the power required during water purification can be saved with regular repair and upkeep. Due to continuous use and sometimes the increase in water pollution, the purifier loses its effectiveness. Any strain on the filter can result in an increase in power usage. Regular RO water purifier service enables thorough cleaning of the water purifier filters, which means it uses less electricity to purify dirty water.
Waste of water to a minimum
Water loss during water purification can be minimized with regular RO water purifier services. The least amount of water wasted equals the least amount of stress on the inner components in order to reject the water. In this way, you can save water and ensure it's safe and pure for future generations to consume.
You can extend the life of a water purifier's filter by providing fixed services. A water purifier service technician will usually change the filter properly and open all of the pores to allow water molecules to pass freely. It's difficult to enable water molecules to lose their efficiency rapidly and gradually if there's a blockage in the water filter.
Defend against waterborne illnesses
A fully functioning water purifier removes all types of disease-causing contaminants from the water supply. A waterborne disease kills millions of people every year throughout the world, so make sure you're drinking clean, wholesome water whenever you need it. The water purifier filters become dirty and clogged as a result of repeated interactions with the water contaminant, compromising the purified water quality. As a result, it is recommended that you get your water purifier serviced every 4 to 6 months three months. Also, Pureit water filters are equipped with "Smartsense Indicators" that give timely reminders 15 days before the filter expiry. Hence, you will know whenever the filters will require servicing or changing.
It is critical to schedule your RO water purifier service to assure purity and get these benefits.
Tips to maintain RO Water Purifier
1. Replace RO filters on a regular basis.
The important factor in the maintenance of a RO water purifier is to service, replace and clean the filters and membrane every 6-8 months. There are a number of filters that must be adjusted at a specific time interval. To calculate the replacement schedule for all filters and membranes, seek information in the user manual guide. Filters and membranes must be replaced because of pollutants present in the water deposits on the filter surface. The deposit additionally blocks the channels for quite a while. Therefore, the water quality decreases. Also, when it takes a long time for your filter to fill up the storage tank, it's time for a replacement.
Why change filters and membranes often?
Filters and membranes must be updated on a regular basis as part of RO water purifier service because pollutants from the water settle on the filter surface. The deposits eventually choke the filters out over time. This lowers the filtration capacity and lowers the water quality. If it takes a long time for your water purifier to fill the storage tank, you should have the filters and membrane checked and, if necessary, replaced. Impurities formed on the filter surface may eventually be transmitted to the purified water if the filters are not replaced on time. Choked filters and membranes waste electricity because they lower purification capacity, requiring the purifier to run for longer periods of time to purify the same amount of water.
Systematic filter change is important
Sediment filter - A sediment filter present in a

water purifier

should be replaced every 4-6 months. The pre-filter step is designed to strain out sediment and dirt, and it is critical because the sediment filter protects the RO membrane from dirt.

Carbon filter - A carbon filter removes chlorine and other pollutants that impact the RO membrane's performance and longevity, as well as the taste and odour of the water. Every 12 months, the carbon filter should be replaced as well.

RO membrane servicing - The RO purifier has a semi-permeable membrane that allows water to pass through while filtering out any other impurities. The RO membrane should be replaced every 1.5 to 2 years, depending on the TDS level in your water.
2. Follow the user manual to keep track of service dues
A user manual is included with every RO purifier. Pureit has comprehensive and detailed manuals for every purifier that includes everything from installation instructions to purifier operation, parts, stages of purification, dos and don'ts, and maintenance advice. A decent user handbook will also include information on frequent faults and how to fix them, as well as the recommended filter and cartridge replacement schedule. The instructions will help you in keeping up with your water purifier in the best condition. It can also save you money by avoiding unneeded visits from RO specialists because many common problems can be fixed by following the recommendations in the manual. As a result, you should always keep the user manual safe.
3. Sanitization and thorough cleaning
Did You Know that a complete RO water purifier tank cleaning must be done at least once a year?
Perhaps the easiest technique to keep a RO water purifier all ready is to have it cleaned one time per year. Subsequently, it has various interfacing pipes that carry water starting with one filtration stage and then onto the next. Sanitizing these pipes ought to be done simultaneously as filer replacement. However, changing filters on your own is not recommended. You should call for an expert to service your water purifiers. That's always advisable.
If water is held for an extended period of time, there is a considerable risk of microbial contamination. The bad odour and taste are the first signs of microbial infection. As a result, it is critical that the water storage tank be emptied and refilled on a regular basis. That is why, if you are leaving the house for an extended period of time, we always recommend turning off the water purifier and emptying the storage tank. Because tank sanitization and cleaning may include some assembly and disassembly, it's better to have it done when you call for filter replacement or service.
4. Inspect for leakages
Call Pureit technician right away if you see any leaks. If you do not correctly repair the leaks, they might cause serious damage. It may also result in unnecessary water waste. A complete RO water purifier service is always recommended.
The repair could be brought about by various elements, including inappropriately associated or broken lines, or a failing part. As a result, a professional inspection is required to identify the source of the leak and prevent further damage to the purifier.
5. Maintain a clean exterior
Apart from internal maintenance, the outside section of the RO purifier must also be kept clean. Not only will this help you maintain your purifier looking new, but it will also reduce the risk of water contamination. It gets contaminated through the exterior tap for dispensing water held in the storage tank. As a result, they both damage the faucet and the surrounding region. As part of the RO water purifier service, it also is critical that you keep the purifier's external surface as well as the tap clean. You can use a clean and dry cloth to clean the exterior of the water purifier without using any soap or detergent.
Conclusion
These simple techniques keep your Pureit water purifier running smoothly and provide clean drinking water. However, you must follow them to get the most out of your servicing request and timeline. That said, by following the correct RO water purifier service measures, you can extend the life of your water purifier.
However, if you do not maintain it properly, the system may start deteriorating, and you will have to replace it or spend a significant portion of your money on services. To avoid this tragedy, call a Pureit service expert to assist you in keeping it in good working order.