Enter your location pin-code
pureit.hul@unilever.com
+919739101344
Customer Support:
1860-210-1000
Water and Health
2022-11-29 00:34:46
Bring home the Next-GEN RO Water Purifier With Best Technologies
Back To Blog
2022-11-29 00:34:46
Bring home the Next-GEN RO Water Purifier With Best Technologies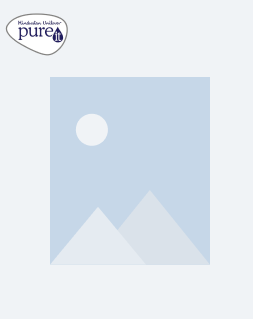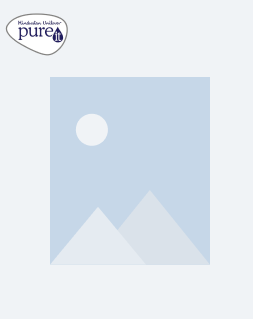 Home is where we find the comfort and joy of living. That is why investing in devices that are an undivided part of our life includes a lot of aspects to check beforehand. Just like water makes one of the most necessary elements for day-to-day activities, a water purifier too. To make a long-term investment in a water purifier there are some intakes you need to carry. Here we will uncover those points along with detailing how the water purification system works:
The importance of a water purifier for contaminated water in urban and rural areas is undeniable. The purpose of the water filtration system is to remove every type of contamination, including chemicals remaining and heavy metals. Many portions of India suffer from water scarcity, forcing residents to rely on groundwater or water delivered by tankers. An ordinary water purification system is not enough to get the job done. The following points will outline facts you need to comprehend before getting and water purifier.
Type of water: Different types of water purifiers configured to treat different types of water. To know what type of water purifier will be suitable for your home, you need to examine the water type. In India, most of the water supplied to the household is hard water. The hard water that reaches our home is chemically treated and contains a heightened amount of TDS in Water. The ideal TDS level in drinking water is supposed to be 50-150 ppm, if the water TDS level is higher than 300 ppm, it is considered to be hazardous for human consumption. Now you might think about how to know what is the water TDS level of your home. You can simply get a Digital TDS meter to do the test at your home. Most of the TDS meters show the accurate level so that you can be sure of what type of water purifier you need.
Water makes up 60% of our weight, and we use it daily to cleanse our bodies, nourish our cells, support their growth, and fuel our brains. We also use it to hydrate our skin and keep it looking healthy. But what if that water isn't as clean as you think? What if it's full of harmful contaminants? That's where our newest series of water purifiers come in! Pureit uses advanced technology to remove 99.999% of all contaminants from your drinking water, so you can be sure that every sip you consume is safe for your body.
Why is a water purifier essential for you & your family?
Drinking water can be a way to improve your health. Water is the elixir of life, and it plays many roles in sustaining good health. Water helps to flush out toxins from the body, It can help you lose weight and maintain a healthy appearance. Drinking plenty of water also helps maintain a healthy weight by helping you feel full before you overeat; staying hydrated prevents dehydration and its associated symptoms, such as headaches and fatigue.
Water purifiers are a great way to remove harmful contaminants from the water you drink. The type of purifier you use will depend on the type of contaminants present in your drinking water, as well as how severe they are.
Pureit Vital Series
The Pureit Vital Series, a new line of RO + UV + Minerals-based water purifiers with FiltraPower technology that eliminates harmful impurities like pathogens, pesticides, and industrial chemicals, has been introduced by HUL's Pureit. It has passed tests from international laboratories and complies with all safety regulations. The range has a turbocharged engine with quick water recovery and purification. With the help of its mineral-essence technology, water is enhanced with necessary minerals like calcium and magnesium. Our newly launched series is thus enhanced with several luxury and convenience features.
Pureit Vital Max RO+UV+MP
To guarantee that every drop of water is always safe and delicious to drink, the Pureit water purifier uses an advanced 7-stage purification process with RO and UV. It has been demonstrated that the Filtra Power Technology removes harmful chemicals and provides safe drinking water. Toxic substances like industrial chemicals, pesticides, and pathogens are removed by the water purifier. To improve the flavour of your water, the new line of water purifiers includes a Mineral Enhancer Cartridge that enriches water with necessary minerals like Calcium & Magnesium.
When compared to conventional RO systems, the Eco Recovery Technology offers effective filtration that results in high water recovery of up to 60% and can save up to 80 glasses each day. Additionally, it has Smartsense Indicators, which alert you 15 days before the filter expires and include an Auto Shut-Off feature that turns the water off if the filter is not changed.
The water purifier has a 7-litre internal storage tank and a higher flow rate of 24 L/H, making it ideal for large, happy families and ensuring clean water all day. All forms of drinking water are cleaned by water purifiers, which also remove pollutants, making the water safe to consume.
The water purifiers are USEPA Compliant and NSF 58 Certified, which means they adhere to the strictest safety requirements by eliminating 1 billion viruses and 10 billion bacteria from a single litre of water. It eliminates up to 99.9% of viruses, germs, and cysts through effective UV sterilization using a powerful UV lamp.
The water purifier has a lengthy Filter Life (RO+UV) of 6000 Litres, which is twice as long as regular filters, to ensure little maintenance. Also, it has a high-speed purifying rate of up to 24 litres per hour. It implies that the new Vital series can purify all of the water needed for a day in less than an hour.
The water purifier includes a free external sediment filter and a membrane protector that guards against contamination and bad odours.
Pureit Vital Plus RO+UV+MP
Filtra Power Technology is the first-ever water purification system that uses a combination of reverse osmosis and ultraviolet radiation to remove toxic substances from your drinking water. It's proven to remove a multitude of contaminants like chlorine, fluoride, lead, chromium-6 and more.
The Advanced 6-Stage Purification with RO+UV is designed to produce high-quality drinking water without compromising on taste or texture. The Mineral Enhancer Cartridge enriches water with essential minerals like Calcium & Magnesium making your drinking water not only healthier but tastier too.
The Eco Recovery Technology is the most efficient purification you can get, and it delivers a high-water recovery of up to 60%—that's up to 80 glasses of water daily vs ordinary RO's. It does all this while using less energy and producing less waste than other purification systems.
The Vital Plus water purifier has an advanced Smartsense Indicators alert system that warns you 15 days before filter expiry—so you can always be sure you're getting the cleanest water possible. Also, you'll never have to worry about forgetting to replace your filter because it has an Auto Shut-Off that halts the water flow if the filter is not changed—so no more running out of clean water while you're cooking or on a hot and sunny afternoon.
The Pureit Vital Plus water purifier comes with a 7-litre in-built storage tank, ensuring purified water all day. It also has a higher flow rate of 24L/H, so you can enjoy clean drinking water from your taps at home without any interruption.
It's easy to install and has a long filter life, which means that it won't need to be replaced as often. It also comes with added protection like long filter life, efficient UV sterilization and free external sediment filter and membrane protector.
Most of all, the water purifier is USEPA Compliant & NSF 58 Certified—meaning it meets the toughest safety standards by removing 1 crore viruses & 10 crore bacteria from 1 litre of water and making it an ideal choice for access to clean drinking water for you and your family.
Pureit Vital RO+UV+MP
The Pureit Vital RO+UV+MP, 6L Storage is the perfect water purifier for your home. Filtra Power's technology is not just effective at removing heavy metals but also other contaminants like pesticides, herbicides, pharmaceuticals, bacteria and viruses. This makes it an ideal solution for providing clean water in areas where people are at risk of getting sick from drinking contaminated water.
Our advanced purification process begins with reverse osmosis (RO), which is a technique that uses pressure to force water through a membrane. The membrane is designed to remove contaminants and impurities, leaving you with clean and safe drinking water. After the reverse osmosis process, the water then passes through an ultraviolet light (UV) chamber. This chamber purifies water by destroying any remaining bacteria in your water supply and it is moved to the post-carbon filter.
Most of us don't get enough calcium and magnesium in our daily diet. That's why we created the Mineral Enhancer Cartridge—to help you get more of what you need and to make your water taste better. The Eco Recovery Technology delivers efficient purification to give a high-water recovery of up to 60% that saves up to 80 glasses daily vs ordinary RO's.
The Eco Recovery Technology is designed to ensure low energy consumption and is built in to create an energy-efficient machine that gives a high-water recovery of up to 60% that saves up to 80 glasses daily vs ordinary RO's.
You know the feeling. It's the sudden, sinking realization that your filter is about to expire and you're going to have to deal with the consequences of drinking unfiltered water.
Well, we've got some good news — Pureit has created an advanced alert system that sends you a reminder 15 days before filter expiry so that you can get a replacement on time and avoid any unpleasant surprises when it comes to your water quality.
We also developed Auto Shut-Off technology that halts the flow of water if your filter hasn't been changed by its expiration date. This ensures your safety and peace of mind in case something happens while you're out of town or otherwise unable to keep track of your filter status.
The Pureit Vital water purifier comes with 6 litres in-built storage tank with a 24L/H higher flow rate, ensuring purified water all day. The highly efficient cartridge removes 99.99% of all impurities, leaving you with crystal clear, tasteless, odourless water that is safe to drink.
The purifier comes with a large tank capacity, and membrane protectors and most of all it is USEPA Compliant & NSF 58 Certified. The Pureit Vital water purifier is the perfect choice for people who want to protect their families from bacteria, viruses and other contaminants in their drinking water.
Bring home the latest technology to ensure healthy and clean drinking water
Pureit Vital water purifier series is a product of Pureit, the company that has been trusted by millions of households across India for decades now. So have no qualms and make the wise decision of bringing home the latest technology with our new range of water purifiers.