Enter your location pin-code
pureit.hul@unilever.com
+919739101344
Customer Support:
1860-210-1000
Water and Health
2022-11-14 00:09:32
help us consume clean and safe drinking water - The winning formula of 7
Back To Blog
2022-11-14 00:09:32
help us consume clean and safe drinking water - The winning formula of 7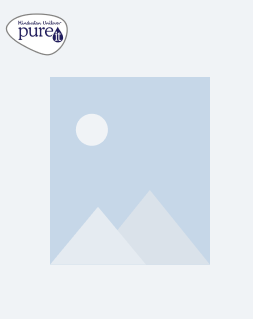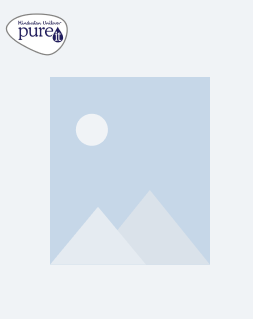 A variety of water filters are available in the market with diverse filtration techniques, including RO, UV, carbon, etc., which play a crucial part in filtering various toxins from the water. But how frequently do you come across all these filtration techniques in a single filter? Rare, right? No longer, thanks to Purit's new line of purifiers "Pureit Vital", which features a 7-stage filtration process with FiltraPower Technology. The Pureit Vital Max comes with impressive features.
Features of Vital

The Vital range shares a common set of features that not only helps to eliminate various toxins from the water but adds lost minerals like calcium, magnesium, and others to provide you tastiest, cleanest, and safest water.
● FiltraPower Technology that eliminates several viruses, bacteria, cysts, toxins, pesticides, etc.
● Advanced 7-Stage Purification Process with RO+UV so that every drop of water you drink is sweet and always safe
● Efficient UV Sterilisation with a highly effective UV lamp that eliminates up to 99.9% of germs, viruses, and cysts
● Mineral Enhancer Cartridge that enriches water by adding necessary minerals like calcium and magnesium
● ECO Recovery Technology enables high water recovery rates of up to 60% while providing effective filtration.
● Smartsense indicators that warn you 15-days in advance when the filter is about to expire. If the filter is not changed, the water will automatically shut off, ensuring that it is safe and tasty.
● High Water Storage Capacity with a 7-liter internal tank and a 24L/H greater flow rate to provide clean water all the time. In fact this also saves up to 80 glasses of water which in other ROs gets wasted.
● High-Speed Purification of up to 24 Litres/hour which is the highest among all leading ROs in the market and provides a day's worth of water purification in less than an hour.
● Membrane Protector that ensures long-term performance of the RO Membrane and protects components from contamination and bad odour.
The winning formula of 7

The Vital range goes through multiple series of filters, this unique technology makes sure no toxin is passed through into your drinking water. This purification process ensures you get water that is 'As Safe As Boiled Water' and also removes excess Total Dissolved Solids (TDS) to make your water tastier.
● Stage 1st: The Pre-Sediment Filter, prolongs the life of the carbon filter by removing fine and coarse particle contaminants like dirt and dust. As the initial step makes it easy for the next steps to treat the water.
● Stage 2nd: The Pre-RO Carbon Filter, helps remove hazardous organic pesticides and chloramine contaminants. Furthermore, it draws organic molecules from water that give off a foul taste or odour. Additionally, carbon filters function as a catalyst to alter the chemical structure of some contaminants.
● Stage 3rd: The Mini Filter, ensures the elimination of smaller particle contaminants by further filtering the water and improving the life of RO.
● Stage 4th: The RO Membrane, eliminates dissolved salts, hardness, fluoride, heavy metals like lead, arsenic, and mercury, as well as pesticides. Furthermore, it eliminates some amount of microbiological impurities such as bacteria, viruses, and protozoa cysts.
● Stage 5th: The UV Chamber, serves as an additional step in the purification process to further inactivate bacteria, viruses, parasites, etc and give safe water.
● Stage 6th: The Post-RO Carbon Filter, polishes and improves the taste of purified water.
● Stage 7th: Carbitrap filters water to further assure the removal of stray carbon particles.
How does it make Vital Max any different?
A standard RO is perfect for water that only needs the water hardness changed and eliminates salt with chemical contaminants like metals and pesticides. However, water contains a variety of contaminants, particularly biological ones that are capable of spreading contagious diseases and cannot be successfully treated by a RO. Vital Max, a NextGen RO with FiltraPower technology is capable of eradicating viruses, bacteria, cysts, toxins, pesticides, etc. Therefore, multi-stage purifiers come to the rescue where every stage is designed to treat a type of contaminant as we have seen above. The standard RO filter works on its membrane and the reverse osmosis membrane is commonly constructed from a Thin-Film Composite (TFC), a semi-permeable substance that can be damaged by chlorine, widening the chances of repetitive maintenance and repair of the purifier. This is prevented by using the 7-step purification procedure, since the second stage includes a Pre-RO Carbon Filter, which is highly capable of removing chlorine, protecting the RO membrane and keeping your water safe. Pre-Sediment Filter is also needed in order to safeguard the carbon filter. Therefore, the filtration stages are interdependent on one another and essential for a purifier to last longer and to function well.
Conclusion-

With a novel technique of a 7-stage purification process, Pureit's new Vital Max water purifier has special attributes that make your water tastier and healthier eliminating a variety of toxins be they organic, inorganic, biological, or even radiological that are capable of weakening your health gradually and spreading diseases. Why 7-stage purification? Since each stage is made to remove a specific sort of contaminant, the purifier is ideally equipped to give you clean, nutritious water.