Enter your location pin-code
pureit.hul@unilever.com
+919739101344
Customer Support:
1860-210-1000
Water and Health
2022-04-04 01:34:18
This festive season, choose good health for your family by upgrading your water purifier
Back To Blog
2022-04-04 01:34:18
This festive season, choose good health for your family by upgrading your water purifier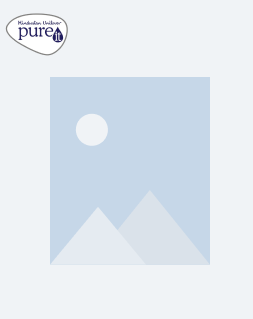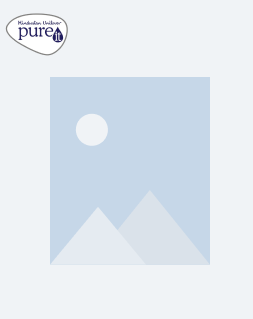 With the festive season just around the corner a lot of us might be looking at buying new appliances. With heightened focus on health and well-being, especially in the current times, one should look at buying appliances that directly contribute to the betterment of their health and well-being. One such pivotal appliance is a water purifier.
We all know having a water purifier has become a necessity for every household with increasing urbanisation and contamination of our water sources. But we often forget to upgrade our water purifiers and continue to use them even after their effective life.
Using an outdated water purifier or a water filter can impact its purification efficiency and can prove to be more expensive in the long run with frequent service and filter change requirements. It is thus recommended to upgrade your water purifier after every 5-7 years with more sophisticated and advanced water purifiers powered with latest technologies. With the advancements in purification technologies, water purifiers now have evolved to not just provide clean and pure water but also fortify it with essential minerals.
Pureit Mineral Range of RO Water Purifiers come with Advanced 7-Stage Purification Process that brings together State of the art - RO+UV+MF+MP purification technology. These multiple levels of purification ensure that you and your family get only 100% safe, mineral enriched drinking water and are always protected against various water-borne diseases.
Here are some tips that can come handy as you choose to upgrade your water purifier.
1) Water Quality in your area
Quality of water varies from area to area. Look for a water purifier that works best for quality of water available in your area. You must gather enough information on the TDS levels of your area, source of your water (tank, borewell, or municipal) and degree of water contamination before exploring various water purifiers. This will help you in deciding on the purification technology that will work best for your home.
2) Purification Technology
Water purifiers have evolved to offer various kinds of purification technologies. They can be RO, UV, RO+UV, RO+MF, RO+UV+MF, etc. An RO or RO+UV water purifier is usually preferred when the TDS of your water is >500 ppm or when your water contains heavy metals and chemicals. If your source of water has less than 300ppm of TDS, you can go for a UV water purification technology.
Pureit even offers innovative water purifiers like Pureit Copper RO that enriches your RO purified water with goodness of copper to provide multiple health benefits of copper water.
3) Storage Capacity
Depending on the usage and size of the family, you can opt for a water purifier that has an optimal storage capacity. Ensure that the storage tank is made of food grade plastic that is safe for drinking water.
4) Additional Features
Look for advanced features that can minimise your manual intervention while taking care of your water purifier in the long run.
Pureit water purifiers come with LED alerts that warn you for all kinds of servicing requirements. Advanced Filter Change Indicators alert you 15 days before the filter expiry and Auto Shut Off feature automatically shuts off the device in case you don't change the filters timely. This ensures you never run out of purified water and always have access to clean and safe drinking water.
5) Service and Maintenance Cost
Water purifiers need maintenance and thus involve a service cost. Look for a water purifier that has a minimal maintenance cost while offering the best-in-class service and warranty.
While most of the companies have an Annual Maintenance Cost (AMC), Pureit's maintenance cost directly depends on the consumption/usage of water and not on a fixed yearly cost. Hence, with Pureit water purifiers you can save more on annual cost while enjoying a hassle-free customer service with its huge service network.
6) Design
After considering the technology and features of a water purifier, the design and looks come next. You can choose a water purifier that adds to the aesthetics of your kitchen.
You can explore our range of water purifiers here. We hope this festive season proves to be joyous and prosperous for you and your family. Stay safe.