Enter your location pin-code
pureit.hul@unilever.com
+919739101344
Customer Support:
1860-210-1000
Water and Health
2022-04-04 02:27:05
How to choose the best water purifier for your home?
Back To Blog
2022-04-04 02:27:05
How to choose the best water purifier for your home?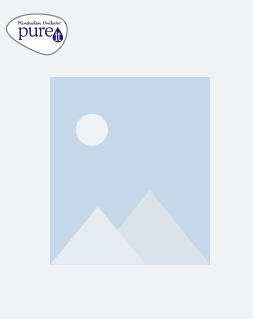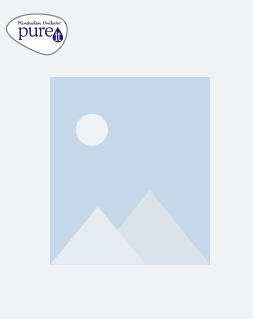 With a multitude of options available in the market, consumers are often confused when it comes to buying a water purifier for their homes. It is an important decision as it involves ensuring good health and well-being of our families. So how do you go about picking the best water purifier for home or a tap water purifier for home?
Let's take you through 5 simple steps:
1. Water Quality-check
Find the source of your tap water and get it tested for hardness, salinity and TDS (Total Dissolved Solids) levels. If the TDS levels are under 500 ppm, the water is consumable; but if level of dissolved solids are beyond 1000 ppm, the water is hazardous and unhealthy. Identifying the source of your tap water is the first step in choosing the best water purifier for your home.
Municipality water TDS averages around 200ppm
Ground water TDS ranges between 200 to 500ppm
Borewell water TDS is usually more than 500ppm
2. Purification technology
Depending on the quality and source of water, you can choose from a range of water purifiers. RO (Reverse Osmosis) purification technology works best for water with higher TDS levels of more than 500ppm. RO technology filters heavy metals, particulates, minerals through selective permeable membranes and provides purified water. If TDS is less than 200ppm, you can choose UV (Ultra-Violet) filtration technology which can remove impurities while retaining key minerals. For a TDS level between 200-500ppm, we recommend using a Pureit Mineral RO + UV device, that can add the essential minerals such as Calcium and Magnesium back in the RO purified water. Explore the entire range of Pureit water purifiers.
3. Storage capacity
Analyze your family's daily water consumption to understand the required capacity of your water purifier. In places where there are frequent electricity fluctuations, purifiers with high water storage work well.Storage is another factor to choose best water purifier for home
For 2-4 members we recommend a storage capacity of 5-8 litres
For 4-6 members we recommend a storage capacity of 8-10 litres
For more than 6 members, a storage capacity of 10 litres is recommended
4. Additional safety features
While selecting a water purifier, look for more evolved features and functionality. For instance, filters are an essential part of water purification, but we often overuse them and end up drinking impure water. Hence, it's crucial to change them as and when they expire. Pureit water purifiers come with Double purity lock that warns you 15 days before the filter expiry and auto-shut off feature cuts off the water supply if filter is not changed despite warning. This guarantees 100% pure water in every glass of water.
5. Service & maintenance
Water is purified through various filters that need maintenance at regular intervals. While buying a water purifier you should always consider the promptness of service and overall maintenance cost. While most of the water purifiers have an AMC (Annual Maintenance Cost), Pureit's maintenance cost directly depends on the consumption/usage of water and not on a fixed yearly cost. Hence, with Pureit water purifiers you can save more on annual cost while enjoying hassle-free customer service with its huge service network.
6. Guarantee
The best water purifier brands in India offer 1 year warranty on the product plus 1 year warranty on the RO/UF membrane. UV lamps, sediment filters, carbon filters and post-carbon filters usually come with a 6 month warranty.
7. Maintenance costs
Like any household appliance, water purifiers need some maintenance. Maintenance costs include filter replacement, cleaning and general servicing of the appliance. Gravity purifiers are low-cost to maintain compared to RO and RO+UV purifiers, much more expensive to maintain and repair. A good water purifier has an annual maintenance cost of around INR 2000 but can go up to INR 5000 depending on the brand, technology and service required.
8. After sales services
After-sales service of the water purifier is something to consider. Make sure your area has a service network for the brand you choose. Check the brand's official website and social media page to ensure quality service. Also check how quickly customer representatives get home after entering a service request. Read online reviews from customers and your friends and families if you need to.
9. AMC plans
Some top brands have annual maintenance contracts or AMC plans that charge a minimal amount and offer free service for 1 to 3 years. Includes changing filters every 6 months to 1 year, labor costs and repair costs. AMC plans can be cheaper in the long run.
10. Filter replacement price
RO filters are more expensive than any other type. The cost of replacing RO filters and other filters varies from brand to brand. So find out how much it cost the brand to replace the filters.
11. Parts availability
Very often, the brand decides to discontinue the production of a model from its range. As a result, even spare parts are no longer available. So you are left with two options, use non-standard parts or buy a new water purifier. To avoid both, make sure you buy a newer model from a reputable brand with the best reviews from current customers.
Reasons to choose the best water purifier for home
We are surprised to discover that there are many things in our drinking water that we would rather not consume. And while fixing our water systems is a bigger structural issue that requires change, investing in a quality water filter is one thing you can do at home in the meantime.

There are different types of water filters – they can sit on the counter, go in the fridge or be installed directly under the sink – as well as different water filtering techniques. There are a few tips to keep in mind when choosing a filter:

• Make sure the filters are certified to the standards set by NSF International (this should be stated on the packaging or on the company's website). Keep in mind that filters vary greatly in the percentages and types of dirt they are designed to remove. This information should also be available on the company's website.

• When it comes to deciding how to choose the best water purifier for home, it is important to determine whether you want cold water or room temperature water. Some filters are permanently placed on the counter, others are smaller jugs that can be placed in the refrigerator, and others can be directly connected to the hot or cold water faucet under the sink.

• How many gallons does your household drink per day? Filter speed and tank sizes can vary greatly by method and model. The importance of finding out storage sizes for every purifier is essential.
Which aspect of a water purifier is essential and widely recommended?
Another important aspect found in water purifiers is TDS. TDS stands for Total Dissolved Solids. It is the total concentration of substances that are dissolved in drinking water. TDS consists of inorganic salts and a small amount of organic matter. They are toxic substances found in water from industry and pesticides. There is also a permissible TDS limit designated for drinking water. The ideal TDS should be between 75 and 90 ppm. Generally, a water purifier with 50 to 150 TDS levels is considered the most ideal TDS level that is perfectly suitable for human consumption. So, to reduce the TDS present in water, choose the best household water purifier with an effective TSD controller.

Which water purifier is good for health? Most of the RO based water purifiers come with a TDS controller and are therefore considered to be extremely good for health. Don't think too much! We are here with all types of water purifiers that have RO, UV, UF or combined technology.
Lets check out which water purifier is best for home:
a) Pureit Copper+ Eco Mineral RO+UV+MF Water Purifier
This immunity-boosting copper water filter has an advanced purifier that enhances you and your family's health by bringing together modern technology as well as traditional goodness. It has 7 stage purification process that provided 100% RO purified water. It also gives you the option to choose from Copper Charged RO water and normal RO water making it among the top water purifiers to choose from.
b) Pureit Ultima Eco Mineral RO+UV+MF Water Purifier
This purifier has Digital Purity Indicator and advanced 7 stage RO+UV+MF purification to give 100% safe and sweet tasting water without harmful chemicals, bacteria, pesticides, viruses, and heavy metals. It delivers efficient purification with a recovery rate of up to 60%, for high water saving, which means its saves up to 80 glasses of water daily!

A proper research keeping in mind the above 5 steps will help you choose the best water purifier for your home to ensure the health and wellness of your family.