Enter your location pin-code
pureit.hul@unilever.com
+919739101344
Customer Support:
1860-210-1000
Water and Health
2022-04-04 01:30:11
Wondering which features to look for in an RO water purifier? Here's everything you need to know.
Back To Blog
2022-04-04 01:30:11
Wondering which features to look for in an RO water purifier? Here's everything you need to know.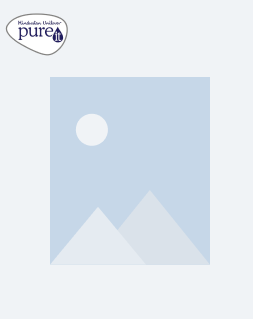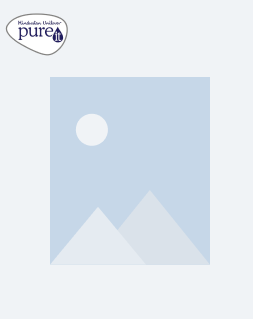 Finding the right RO water purifier for your home can be confusing and intimidating. With multiple branded options and their attractive purification features, the choice may not be very easy. Reverse osmosis (RO) is one of the most widely used and promising methods for purifying water. While picking the best RO water purifier for your home, you must be aware of the latest technologies and features available in the market. This will help you select an RO water purifier most suited to your need.
Type of Purification Technology: Reverse osmosis is a highly effective process of water purification especially when the TDS level of your water is high i.e it consists of various dissolved solids that make the water taste salty and difficult to consume. RO purification technology removes all these dissolved solids along with other harmful contaminants to make your water sweet and tasty.
With the new technologies emerging, it is now possible for you to choose a water purifier according to your needs. You can choose a RO+UV or RO+MF or a combination of these- RO+UV+MF depending upon the contamination level of your source of water. This new age purifying technology makes hard water, safe and pure to drink by effectively removing all hazardous pollutants like bacteria, viruses, chemicals, pesticides and heavy metals.
TDS Removal Capacity: While choosing an RO water purifier, it is important to consider the TDS levels of your water source. Pureit RO range of water purifierscan purify TDS up to 2000ppm and are suitable to purify water irrespective of its source – Borewell, Tank, or Groundwater.
Quality of Filters: It is always recommended to buy good quality RO water purifiers as they guarantee pure water with an effective and efficient filtration mechanism. Each of the filters play a crucial role in eliminating different kinds of contaminants – Physical impurities, bacteria, viruses, pesticides, chemicals, and heavy metals present in water making the water safe, clean and odourless to drink.
Pureit RO water purifiers have Advanced 6 and 7 stage purification systems to remove all types of pollutants and toxins through its multiple layers of filtration. This ensures you get only 100% safe drinking water.
Advanced Features: Making our lives simple, Pureit range of ROs come with advanced features to reduce our manual intervention while using a water purifier. For instance, Pureit Ultima's 'Digital Purity Indicator' help you see the purity levels of waterat all times of the day.
Pureit ROs are fitted with LED indicators that provide timely alerts to remind you to change your filter 15 days in advance. Another very useful feature is Auto Shut Off which has been designed keeping in mind consumers' safety. This feature automatically shuts off the unit if the filter is not changed to ensure that you do not consume a single drop of impure water.
Gives you High Water Saving: One of the concern areas while buying an RO water purifier is the water wastage as a result of its purification process. The Pureit Eco RO range of water purifiers like Pureit Eco Water Saver, Pureit Max Water Saverand Pureit Marvella Mineral RO use the unique Eco RecoveryTM Technology to reduce water wastage to a considerable amount, giving you highest water saving. With a high recovery rate of 60% against the average recovery rate of 25% of ordinary ROs, Eco ROs save up to 80 glasses of water daily.
Storage Capacity and Material: Another important factor to consider while selecting a RO water purifier is the size of your family and the area you stay in to understand the required capacity of your water purifier. In places where there are frequent electricity fluctuations, purifiers with high water storage is recommended. These water purifiers store enough water that is available for your family even if there is no electricity or if your area is facing water shortage.
For 2-4 members we recommend a water purifier with storage capacity of 5-8 litres
For 4-6 members we recommend a water purifier with storage capacity of 8-10 litres
For over than 6 members, a storage capacity of 10 litres is suggested
The material used in the Pureit RO water purifiers food safe, non-toxic, engineering-grade plastics that is unbreakable and prevents leakage. They are fitted with brake-resistant taps and output units which are tested prior.
Mineral Enriched Water: Look for RO water purifiers that not just provide pure water but also enrich it with Minerals. Pureit Copper+ RO provides adds the goodness of Copper in RO water to offer several health benefits. Pureit RO water purifiers also have a mineral cartridge that adds essential minerals like Calcium and Magnesium into purified water.
We hope following the above set of guidelines will come handy while choosing a RO water purifier for you and your family.